Old Age Patient Care Services
Patient Care Services and Old Age Care Services are essential aspects of healthcare and support for individuals in need. These services are designed to provide comprehensive care and assistance to patients and elderly individuals to ensure their well-being, comfort, and quality of life. Below, I'll provide an overview of both Old Age Patient Care Services: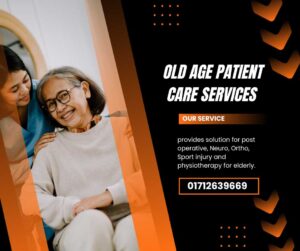 Patient Care Services:
In-Home Nursing Care: Skilled nurses provide medical care and assistance to patients in the comfort of their own homes. This includes administering medications, wound care, monitoring vital signs, and educating patients and their families about managing their health conditions.
Personal Care Services: Caregivers help with activities of daily living (ADLs) such as bathing, dressing, grooming, and mobility assistance. These services are crucial for individuals with disabilities or those recovering from surgery or illness.
Companionship: Loneliness and isolation can have a negative impact on a patient's mental and emotional well-being. Companionship services involve spending time with patients, engaging in conversations, and providing emotional support.
Transportation Services: Some patients may require transportation to medical appointments, therapy sessions, or other healthcare facilities. Patient care services often include arranging and providing transportation for such needs.
Medication Management: Ensuring that patients take their prescribed medications on time and in the correct dosage is vital for their health. Caregivers can assist in organizing and administering medications as per the doctor's instructions.
Dietary Support: Old Age Patient Care Services may also include meal planning and preparation, especially for individuals with dietary restrictions or special nutritional needs.
Old Age Care Services: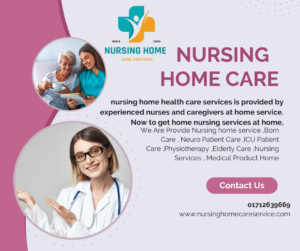 Assisted Living Facilities: These facilities offer a supportive living environment for seniors who may require assistance with daily tasks but do not need full-time nursing care. Services may include meals, housekeeping, and social activities.
Memory Care: For seniors with Alzheimer's or other forms of dementia, memory care services provide specialized care, safety measures, and cognitive stimulation to maintain their quality of life.
Nursing Homes: Nursing homes offer 24/7 medical care and assistance for seniors with complex medical needs or disabilities. They provide skilled nursing care, rehabilitation services, and personal care.
Hospice Care: Hospice care is focused on providing comfort and support to terminally ill seniors in their final stages of life. It aims to improve their quality of life and manage pain and symptoms.
Home Care for Seniors: Just like with patient care services, elderly individuals can receive personal care, companionship, and assistance with daily tasks in the comfort of their own homes.
Respite Care: This service provides temporary relief for family caregivers, allowing them to take a break while trained professionals care for their elderly loved ones.
Both Patient Care Services and Old Age Care Services aim to enhance the well-being and independence of individuals who require assistance. The choice between these services depends on the specific needs and preferences of the Old Age Patient Care Services and their family. The goal is to provide a safe, comfortable, and supportive environment to promote a higher quality of life.